Enjoy the history, festivals, shops and restaurants in the heart of Burleson County
By Alyssa Meinke
Caldwell, in the heart of Burleson County, has a history steeped in the trade and shipping that followed the path of El Camino Real. That famed route, established in the 1700s by Spanish colonialists, connected Texas with Mexico City. 
When Caldwell's founders established the town in about 1840, they named it after Matthew Caldwell, a Texas army soldier and signer of the Texas Declaration of Independence. The community sits at the junction of State Highways 21 and 36, about 27 miles west of College Station. Its 4,109 residents, many of them descendants of Czech immigrants, still see Santa Fe and Southern Pacific railroad trains carry freight through their town, as they have for 111 years. For its first few years, Caldwell was the Milam County seat. It became the seat of Burleson County in 1846, when that county was established.
Today, Caldwell hosts several annual festivals that draw crowds from across the region. The Kolache Festival, held on the second Saturday of every September on the downtown square, attracts up to 30,000 visitors who eat thousands of the popular Czech pastries. It is the community's most popular event. The weeklong Burleson County Fair is also held each September, and the Margarita Fest happens in May.
WHAT TO DO
Start with a visit to one of the town's eight parks, playgrounds, sports courts and sports fields. Besides typical park amenities, the largest, Davidson Creek Park, 560 Davidson Creek Park, offers plenty of places for activities, including fishing ponds, a splash pad, horseshoe and washer pits, batting cages, a basketball court, disc golf course, and walking and jogging trails. Entry is free. The splash pad is open 11 a.m.-8 p.m. daily, and the park is open year-round. See a list of other parks in Caldwell at caldwelltx.gov/parks-and-recreation.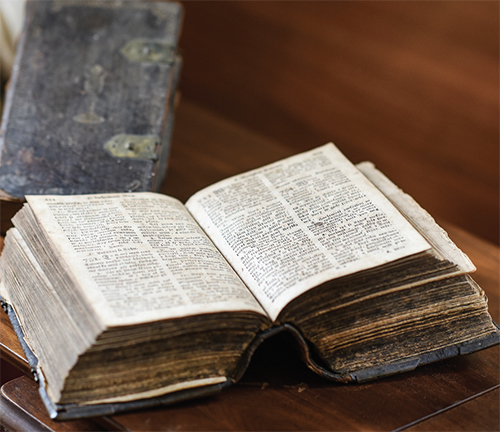 Learn about the town's history and explore historical documents at the Caldwell Historical Museum, 103 Texas 21, open 10 a.m.-7 p.m. Monday-Saturday, and 1 p.m.-6 p.m. Sunday. Learn more about Czech history and culture at the Burleson County Czech Heritage Museum, 200 E. Fawn St., 10 a.m.-5 p.m. Saturday. The nine-hole golf course at Copperas Hollow Country Club, 995 Country Club Drive, charges greens fees ranging from $15-$36 a person. It is open every day except Monday from 8 a.m. until dark.
Take a tour of Royalty Pecan Farms, 10600 Texas 21, a family-owned pecan orchard established in 1985. The next tour is scheduled for Sept. 2, and tickets go on sale in August. Admission is free for children 5 and younger and $14.99 for everyone else. A ticket includes 4 ounces of raw pecans and a bottle of water. 
GRAB A BITE 
Dining options in Caldwell ranked in Tripadvisor's top three restaurants are:
The Garden Spot Cafe, 1301 W. Texas 21, which serves a variety of American dishes, including breakfast, sandwiches, salads and daily specials, 7 a.m.-3 p.m. Tuesday-Saturday.
Indulge in fresh seafood infused with Cajun and Creole flavors at Texas Seafood and Steak House, 300 Presidential Corridor W., 11 a.m.-9 p.m. Sunday-Thursday, 11 a.m.-10 p.m. Friday-Saturday. 
Masfajitas, 305 Texas 36, offers Tex-Mex and Mexican cuisine, 11 a.m.-9 p.m. Sunday-Thursday, 11 a.m.-10 p.m. Friday and Saturday. 
Other dining options include Four Tines Restaurant at the Surrey Inn, 403 E. Texas 21, 11 a.m.-8:30 p.m. Monday-Thursday, 11 a.m.-9 p.m. Friday and Saturday, and 11 a.m.-2 p.m. Sunday; Homestead Cafe, 198 Texas 36, 8 a.m.-4 p.m. Tuesday-Saturday, 7 a.m.-2 p.m. Sunday; and Nonnie's Bakery, 1601 Texas 21, open 6 a.m.-noon Sunday-Thursday, 6 a.m.-1 p.m. Friday and Saturday. 
STOP AND SHOP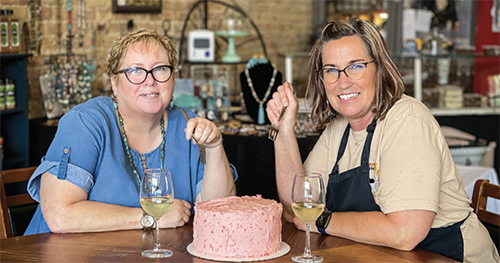 Caldwell has several boutiques and gift shops run by local entrepreneurs, including: 
The Humble Life, 100 S. Echols St., sells homemade soaps and body care products, artisan goods, and it has a smoothie bar, 9 a.m.-6 p.m. Monday-Friday, 9 a.m.-4 p.m. Saturday.
Find gifts, paintings by local artists and drink mixes while you enjoy baked goods, breakfast or lunch specials, coffee or wine at Lissa's Restyled Sip & Shop, 205 S. Main St., 7 a.m.-2 p.m. Thursday, 7 a.m.-8 p.m. Friday and 8 a.m.-3 p.m. Saturday.
Other shopping options include Rocking 5H Boutique, 201 S. Main St.; Back Porch Antiques, 123 W. Buck St.; Mimosa Mercantile, 212 S. Echols St.; and Nono Rose Western Wear, 201 S. Main St.  
TIPS FROM LOCALS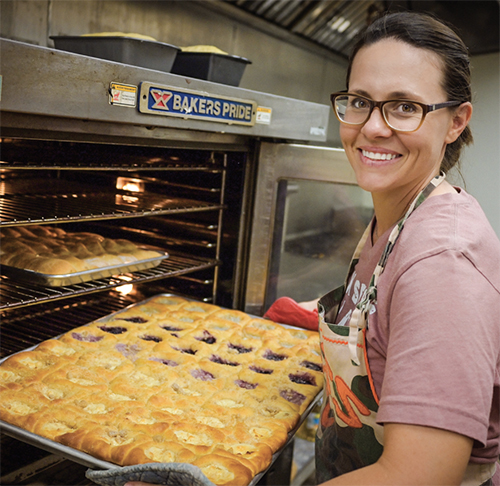 Plan your visit at a time when Jake's Bakery, 160 N. Texas 36, is open, advises Susan Mott, Burleson County Chamber of Commerce director. There, Christine Campbell, the president of the Czech Heritage Museum, and her husband, Robert, bake authentic Czech kolaches to honor their heritage. Find the bakery's schedule here.
Get more information from caldwelltx.gov/eat-shop-explore and burlesoncountytx.com.
Sources: City of Caldwell (www.caldwelltx.gov), Texas Almanac, Texas State Library, Texas State Historical Association. 
This is part of a series of guides on spending a day in one of Bluebonnet Electric Cooperative's service area communities.
 — Harlye Bonorden contributed to this story