Rich in history, it's home to many Czech milestones and much more
By Alyssa Meinke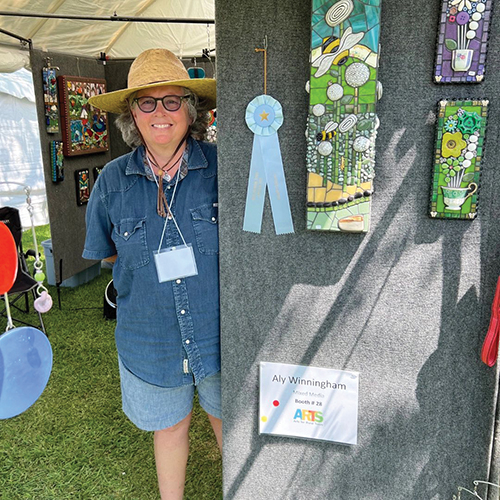 Fayetteville, just a 20-minute drive east of La Grange on Texas 159 in eastern Fayette County, is so rich in history that 345 properties there are on the National Register of Historic Places. The community has a past rooted in Native American settlements, followed in the early 1800s by settlers drawn by Stephen F. Austin's land grants, who were followed by many Czech immigrants. The town went by several names, including Lick Skillet – a lighthearted reference to community festival latecomers who arrived after the food was gone — so all they could do was "lick the skillet." It was officially named Fayetteville in 1844, after the North Carolina hometown of prominent local Republic of Texas citizen Philip J. Shaver. The community was home to many Czech milestones, including the state's first Czech Protestant church and Texas' first Czech band, the Baca Family Band, formed in 1892. The town of 250 still celebrates Lickskillet Days (don't be late!) in October, ArtWalk in May, and Antiques on the Square in March and September.
WHAT TO DO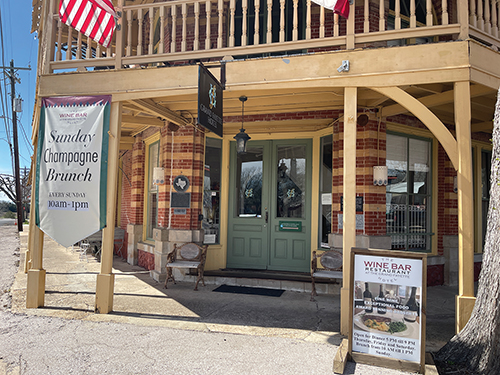 Start with a town square walking tour: Begin at the Fayetteville Area Heritage Museum, 119 W. Washington St., to see exhibits and get a tour brochure. It is open Sunday-Friday by appointment, 11 a.m.-2 p.m. most Saturdays, 979-249-6249. Check out the wood-frame Precinct 2 Courthouse, built in 1880 in the square; the Grand Fayette Hotel, built in 1900, with its wine bar/restaurant and store, 201 W. Fayette St.; and the Red & White Inn and Gallery, built in 1835.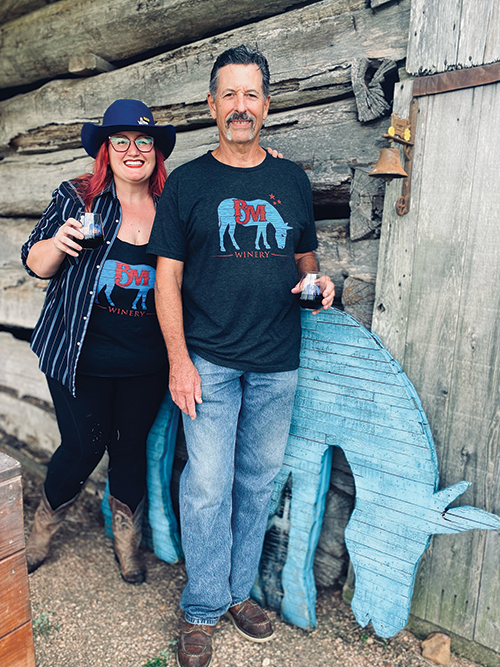 Stop and sip at Blue Mule Winery's tasting room and see its vineyard, 8127 FM 1291, noon-6 p.m. Wednesday, Thursday and Sunday, noon-7 p.m. Friday and Saturday. If you prefer whiskey, try the handcrafted spirits at Rek Hill Distillery, 2737 E. Texas 159, 10 a.m.-5 p.m. Monday-Thursday and Saturday, 10 a.m.-6 p.m. Friday. 
View art displays or attend lectures on art, history or technology at Arts for Rural Texas, 114 N. Live Oak St., 10 a.m.-4 p.m. Tuesday-Saturday. Get information on upcoming events at artsforruraltexas.org.
Lake Fayette, also known as the Fayette County Reservoir, northwest of town, is a 2,000-acre hot spot for bass fishing, boating and swimming. Oak Thicket Park, 4819 W. Texas 159, has 87 acres for water activities, hiking, biking or camping; day passes $7 a person, $4 for 65 and older, free for kids 12 and younger. Although partially under construction, Park Prairie Park, 1250 Park Prairie Road, features a boat ramp that remains open; visit Oak Thicket Park for day passes, $7 a person, $4 for 65 and older, free for kids 12 and younger.
GRAB A BITE
 Dining options ranked in Tripadvisor's top restaurants are:
Orsak's café, offering country cooking, including chicken fried steak, 121 W Fayette St., 8 a.m.-9 p.m. Sunday-Thursday, 8 a.m.-10 p.m. Friday-Saturday. 
Joe's Place, 120 N. Live Oak St., touts its all-American menu of steaks, seafood, burgers and more, 5 p.m.- 9 p.m. Wednesday, 11 a.m.-2 p.m. and 5 p.m.-9 p.m. Thursday-Friday,  9 a.m.-9 p.m. Saturday, 9 a.m.-3 p.m. Sunday.
Other dining options include The 159 Junction, 3024 E. Texas 159, which also offers live music, and Pivo's Ice House, 1564 FM 1291.
STOP AND SHOP 
Several shops around the historic courthouse are owned by local entrepreneurs. They include: 
The Vintage Rose Market, 124 N. Live Oak St., sells antiques, home decor and clothing; 10 a.m.-6 p.m. Thursday-Sunday.
Yesterday's Past specializes in antiques, 112 N. Live Oak St., 10 a.m.-5 p.m. Thursday-Saturday. 
Get a fresh floral bouquet and home goods at Bloom & Co., 126B N. Live Oak St., 11 a.m.- 5 p.m. Friday-Saturday, 11 a.m.-4 p.m. Sunday.
Other shopping options include The Spoiled Quilter, 405 E. Main St.; 10 a.m.-5 p.m. Tuesday-Saturday; Country Glam Antiques and Treasures, 115 W. Fayette St., and Fayetteville Vintage Gallery, 202 N. Live Oak St.
TIPS FROM LOCALS 
Take home fresh food from Yonder Way Farm. It offers grass-fed beef, pasteurized chicken and pork, eggs, bread, coffee, dairy and cooking oils. Place an order online at yonderwayfarm.com and arrange to pick it up by calling owners Jason and Lynsey Kramer at 979-530-4444. 
The Fayetteville area is brimming with bluebonnets in the spring. Some of the best places to see them are along FM 955 southwest of Fayetteville. You can also visit the "viral" bluebonnet field 6 miles southwest of Fayetteville on U.S. 71, just east of Kitchen Lane. On a good spring afternoon, as many as 100 people may be taking family pictures there. 
Get more information from fayettevilletxmuseum.org and greaterfayettevillechamber.org.
This is a part of a series of guides on spending a day in one of Bluebonnet Electric Cooperative's service area communities.
Harlye Bonorden contributed to this story.