Your co-op, your vote
You elect the members who lead the cooperative. That's just one advantage of being a co-op member.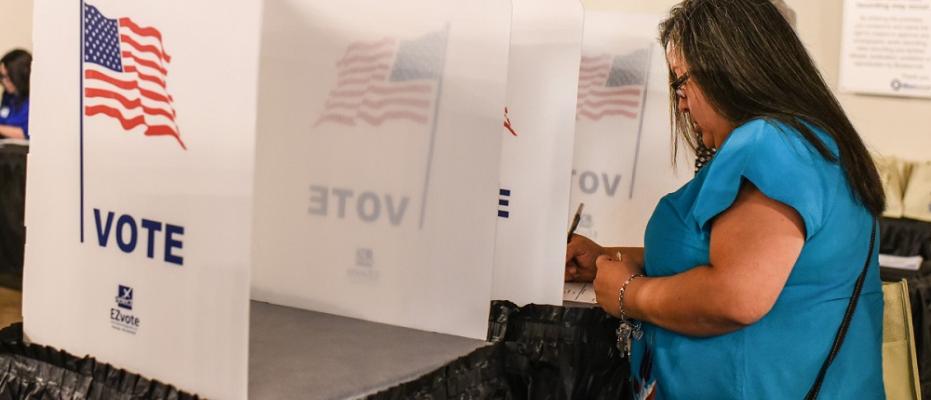 Proxy voting
As a member of Bluebonnet Electric Cooperative, you have a voice in who is elected to the cooperative's Board of Directors. You can vote at the Annual Meeting on May 9, 2023 or by submitting a proxy voting form. 
Proxy voting forms will be mailed to all members in March and due on May 2, either postmarked or dropped off at a Bluebonnet member service center. 
Look for this envelope, which contains your proxy voting form, in March. 
Voting FAQs
Four of the seats on Bluebonnet's Board of Directors are up for election this year. The seats represent District 3 for Bastrop County; District 4 for Lee, Milam and Williamson counties; District 6 for Austin and Fayette counties; and District 7 for Washington County. The term for the District 7 seat will end in 2027 in order to evenly distribute the number of directors' seats up for election each year. Because the candidates for the Board seats are unopposed, they will be elected by general consent in accordance with Bluebonnet's bylaws.
There are currently no ballot items to be voted on this year at this time. However, items can be added to the Annual Meeting agenda that would require a vote by members. Those items would have to be added no later than 10 days before the Annual Meeting. Your proxy could be used in that vote, which is why your proxy selection is important.
Proxy voting allows members to designate another person to vote in his or her place. On the proxy, members can assign their vote to either Bluebonnet's Proxy Committee or to an individual. Proxies are counted to ensure at least 1% of Bluebonnet's membership are present at the Annual Meeting to constitute a quorum. 
Complete the proxy form and return it by mail or drop it off at any of Bluebonnet's member service centers in Bastrop, Brenham, Giddings, Lockhart or Manor. If you misplace the proxy form, pick one up at a member service center or call 800-842-7708 and ask a representative to mail one to you. Proxies must either be hand-delivered to a member service center by 5 p.m. May 2, 2023, or mailed to:

Bluebonnet Elections Processing
c/o Election Services Co.
P.O. Box 9020
Ronkonkoma, NY 11779-9822

Mailed proxies must be postmarked by May 2, 2023.
The Proxy Committee is composed of all Bluebonnet Board members whose terms are not currently up for election. This year's Proxy Committee members are Milton Shaw, Shana Whiteley, Bryan Bracewell, Debbi Goertz and Ben Flencher. 
 
No, the proxy is valid only for the meeting specified on the proxy form.
Election Services Co., which is a third-party, independent vendor that specializes in administering corporate elections nationwide. It has the skills, experience and equipment to efficiently and accurately tally proxies and votes while adhering to the Federal Trade Commission's Red Flag requirements that protect members' confidential account information.