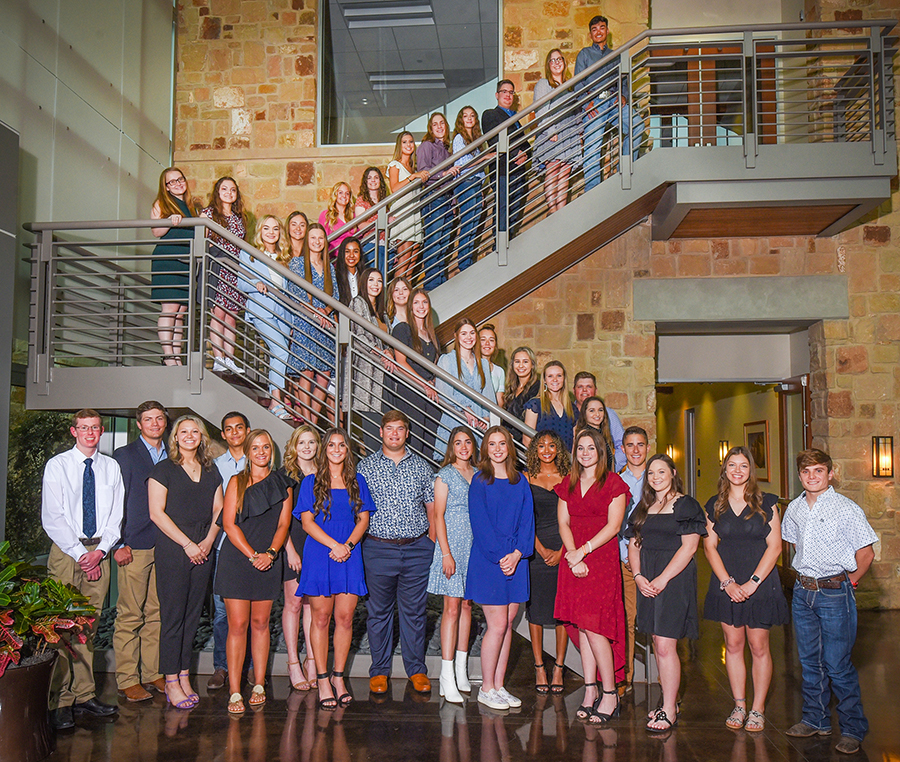 Bluebonnet Electric Cooperative awarded $150,000 in scholarships to graduating high school seniors from across the cooperative's service area in April. Each Scholarship of Excellence is for $2,500. This year more than 180 students applied for 60 scholarships. The cooperative awarded 43 academic scholarships to students who are pursuing bachelor's degrees and 17 scholarships to students pursuing trade or technical certification or degrees in a vocational field.
Recipients plan to study dental hygiene, land surveying, construction science, nursing and other fields at schools including Blinn College, Texas A&M University-Corpus Christi, Texas State Technical College and the University of Mary Hardin-Baylor. Students pursuing bachelor's degrees plan to attend Texas A&M University, the University of Texas at Austin, Sam Houston State University and Texas Tech University, among others. Their planned areas of study include computer science, agriculture, biology, fashion merchandising, forensic and investigative science, and small business entrepreneurship.
The cooperative has given out more than $600,000 in scholarships in the past five years. Get applications for 2023 scholarships in November on bluebonnet.coop.