Discover ways to keep your home cool, your electricity bills low and your wallet happy this summer season
We're never quite prepared for summer in Central Texas. Even record-breaking heat in June and July does not stifle hope that the sun could be less cruel. Every year, though, we seem to end up singing the same refrains:  
"I've never felt anything like this."
"This has got to be the hottest summer ever."
"Is this heat ever going to end?"
It could be October before the first whiff of cooler temperatures reaches Central Texas. To help you get through the remainder of this Texas-sized summer, we've rounded up ideas, information and advice on how to save some electricity while keeping you cool. Maybe you can make a few simple adjustments around the house today, discover interesting energy-saving products on the market or look forward to some cooling innovations on the horizon.
Learn about the tools Bluebonnet Electric Cooperative members can access online or on their smartphones to help track their energy use. Until cooler weather rolls around, stay hydrated, indoors and safe!
TIPS TO SAVE ENERGY,
MONEY THIS SUMMER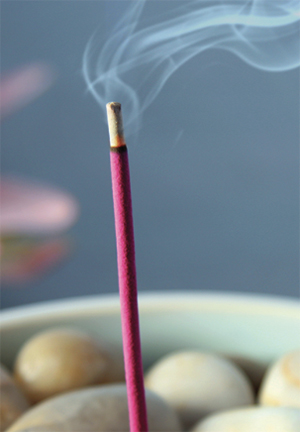 GRADUALLY TURN UP your thermostat by two or three degrees to maintain your comfort at a slightly warmer temperature when you are home. 
USE A PROGRAMMABLE or smart thermostat. It can raise the temperature when you leave the house, lower it when you're on your way home and be adjusted with a smartphone app. 
PLACE YOUR THERMOSTAT on the interior wall of an often-used room, away from windows or the kitchen.
SWITCH TO LED bulbs to fit any light, including fancy chandeliers. 
CHANGE YOUR HVAC filters monthly, or on the manufacturer's recommended schedule, to maintain efficiency.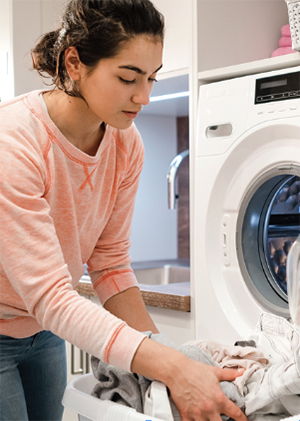 USE LIGHT-BLOCKING reflective shades and/or films on south- and west-facing windows to deflect heat; trees and awnings provide shade.
TURN THE WATER heater to 120 degrees; get an insulation wrap or water heater blanket.
TURN OFF CEILING FANS and lights when leaving a room. If your fan has a reversing switch, make blades turn counterclockwise to push air down.
HAVE A PRO inspect your HVAC unit, insulation and ductwork to spot potential problems.
CONSIDER A FULL report from a professional energy assessor, who conducts blower door tests and thermographic inspections.   
REPLACING YOUR HVAC system? The most efficient Energy Star systems can save you 20% or more on cooling costs. Consider heat pump systems (they both heat and cool more efficiently) as alternatives. 

FREE WAYS TO SAVE
Set your water heater temperature no higher than 120°F, or 115°F if there are only one or two people in the household.
Save on the suds. Wash clothes in cold water and try to do only full laundry loads; if you must do smaller loads, adjust the water level to match the load size.
Get comfortable using fans, which can make you feel up to 6° cooler. And don't forget to turn the fans off in rooms you're not using, as they just change the wind chill, not the actual temperature.
INEXPENSIVE WAYS TO SAVE
Replace your HVAC filters monthly. Dirty filters, coils, and fans reduce airflow through HVAC systems. Reduced airflow decreases system performance, causing the HVAC system to run more frequently.
Add insulation around electric wall plugs and wall switches with foam pads. If you have an attic, make sure your attic door is insulated. While you're up here, consider beefing up or replacing old attic insulation and you could save up to 15% on your electric bill.
Block out the sun with blackout curtains or blinds. Windows let the sun's rays warm up air in our homes, so these window coverings can reduce additional radiative heating.
PRICIER UPGRADES FOR BIG SAVINGS
If you're replacing old or damaged appliances, do your research and buy Energy Star approved appliances. Look for the blue Energy Star label and review annual cost impacts to your electric bill.
Time to replace your HVAC? According to the U.S. Department of Energy, the most efficient air conditioners use 30% to 50% less energy to produce the same amount of cooling as air conditioners made decades ago. Even if your air conditioner is only 10 years old, you may save 20% to 40% of your cooling energy costs by replacing it with a newer, more efficient model. When buying an air conditioner, do your research and look for a high-efficiency model with a an Energy Star or EnergyGuide label.
Fix up those leaky old ducts! If you're installing a new HVAC system, ensure your contractor uses a duct-sizing methodology, installs duct work within the conditioned space (not in the attic) wherever possible; make sure that all ducts are sealed  with duct mastic and are heavily insulated.
PETS GET HOT, TOO!
On very hot days, limit exercise to early morning or evening hours.
Any time your pet is outside, make sure they have protection from heat and sun, as well as plenty of fresh, cool water.
Keep your pet from overheating indoors or out with a cooling body wrap, vest, mat or raised bed.
Plan outdoor summer activities with your pooch that involve some water play—sprinklers, splash pads, pools or lakes can all be fun and cooling.
Never  leave your dog in a parked car in the summer, even if the windows are cracked! Even on milder days, temperatures inside vehicles can quickly rise to dangerous, life-threatening levels.
5 MORE TIPS TO SAVE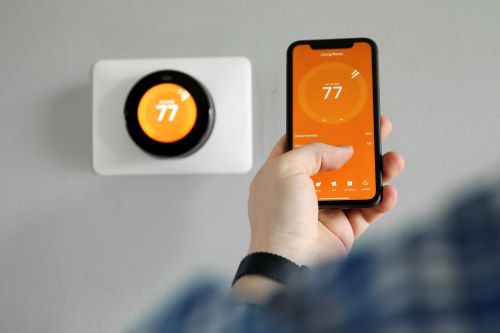 1. SEAL IT UP
Hot air can sneak in around windows, doors and electrical outlets. Weather stripping, insulation and insulated curtains can help keep the cool air in and the hot air out.
2. TURN 'EM OFF
Lights can eat up a chunk of your electric bill. If you are leaving the room, close those curtains, too.
3. GET SMART
Upgrade to a programmable or smart thermostat to better control your temperature settings. A smart thermostat lets you adjust the temperature with your smart phone and some thermostats can even learn and adapt to your habits.
4. KILL THE VAMPIRES
Computers, small appliances and electronic devices can silently eat electricity, even when they are in standby mode. Plug them into an advanced power strip and turn that off when the devices aren't in use.
5. TOSS THE GARAGE FRIDGE
That extra refrigerator that holds cold drinks or other items is probably 1) old, 2) hot and 3) an energy guzzler. If you can't live without it, consider yourself warned.
COOL PRODUCTS TO CUT THE HEAT
SMART BLINDS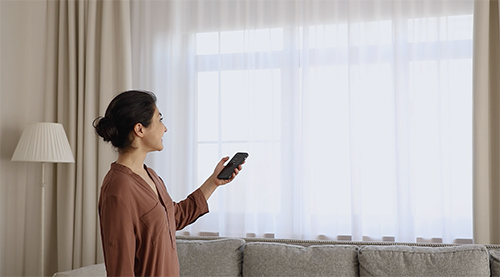 Motorized blinds and shades can run off a battery pack, solar panel or wall socket. They open, close or change angles via a smartphone app, remote control or voice-controlled device. Some blinds can be programmed to respond to sunlight and temperature. Shades that block and reflect light are best for Texas summers. Smart blinds start at about $300 per window; conversion kits for existing blinds start at about $100. 
REFLECTIVE ROOF COATINGS
Traditional roofs can absorb 90% or more of the sun's energy. Ideally, a cool roof coating or material is added when a house is built or a roof covering is replaced. Retrofitting existing roofs isn't always cheaper or easier. Reflective white paint can reduce a flat roof's heat absorption. Concrete- or ceramic-particle coatings, or polymer-based ones, can work on existing roofs. One alternative is to replace existing shingles with light-colored asphalt ones coated with reflective materials. Solar tiles or panels do double duty, reflecting heat and generating electricity. Do your homework before a DIY roof-coating project, or call a pro. Coolroofs.org and energy.gov/energysaver/cool-roofs have more information.
SMART VENTS
Motorized HVAC smart vents or registers can correct airflow imbalances. Some have integrated temperature and air pressure sensors; others use their own controller and smart thermostat. They can work with smartphone apps and voice-controlled devices, and be battery-operated or wired into your system. Keen, Flair and Ecovent are among popular brands with prices (for vents only) from $89 to $189. Smart Cocoon offers a "booster fan" vent to just improve air flow, $111.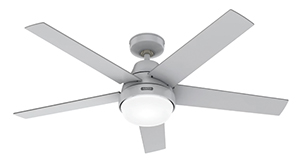 SMART CEILING FANS
Fans cool people, not rooms, by as much as 4 degrees Fahrenheit. Smart fans can tell if a room is occupied and operate based on a room's temperature. A smartphone app or voice-controlled device operates them, or they can connect with a smart thermostat. Improve your existing fan with a new wall switch, like Lutron's Caseta, $49.25. A smart-home hub, like the $99 Bond Bridge, sends signals to your fan's existing remote control. Most major fan brands have smart models: Hunter's range from $170 to $650.
THREE WAYS TO PLAN AHEAD
Temperatures are a tough opponent in the scorching summer months, but you can still up your energy-saving game and beat the heat — and high electric bills.
Our online tools tell the tale: Hot temperatures mean higher electric bills. Analyze your electricity use with three handy tools online at bluebonnet.coop (log in to your account and look under the My Usage tab), or on the MyBluebonnet mobile app (click the Usage tab).
1. USAGE EXPLORER:
Get a detailed look at your past and current energy use, all in one place. View your electricity use and temperature trends by the month, day or hour.
2. USAGE COMPARISON:
Compare past monthly bills side by side and determine if new energy-saving habits are making a difference.
3. AVERAGE USAGE:
Select a time period to see how much electricity you used.
Find out how to use the My Usage tool in the MyBluebonnet mobile app.
Find out how to track and compare your electricity usage on the MyBluebonnet mobile app.